Made of high strength manganese steel alloy to withstand the toughest of conditions and a rust-resistant finish, our shovel is built to last a lifetime!
Nonslip handle design ensures comfortable and convenient use. With our sturdy, lightweight, and durable shovel you can dig, entrench, chop, with confidence.
Strong & Durable – High strength manganese steel alloy. Shovel board 0.25cm/0.1inch thickness, strong enough to endure the toughest conditions; Deep grain non-slip handle, make sure user comfortable and safe.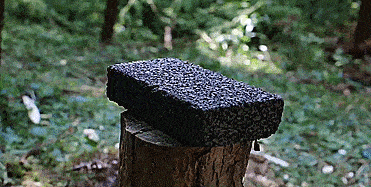 MULTI-FUNCTION – Digging, Sawing, Picking, Prying, Hammering, Bottle opening, Shoveling. High-quality steel material, can peel animal skins, scale fish, and even make fire with the built-in 2.95inch magnesium rod.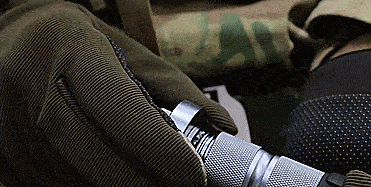 Portable & Compact – Small folding size with storage bag, can be put in a backpack. Easy to adjust to 3 different lengths, 26.4inch, 20.9inch, 15inch.
APPLICATION – The Military Folding Shovel is a perfect multifunctional outdoor gear for camping, hiking, expedition, outdoor survival, hunting, fishing, gardening, etc.
COMPLETE SURVIVAL TOOLS SET
Easily assemble and disassemble each part of this folding shovel and store in your backpack or car.
Be prepared in the outback with all the different functions of this multitool.
Dig out a fire pit, crack the ice around your truck tires, or break a car window in an emergency.
Use the blade of the shovel to quickly hack branches, slice vegetables, or split logs.
The inner strands of the paracord loop can be used to suture and stitch up open wounds.
Quickly start a fire with the magnesium rod, and get those s'mores roasting!
What all can the Ultimate Survival Tool do?
Here's a list of the uses the survival shovel comes with that'll help you survive in the wilderness, or just help with general outdoors usage while camping, hiking, or military usage: Shoveling, Digging, Bracing, Cutting (logs, rope), Prying, Hammering, Window breaking, Chipping, Fire starting, Loud emergency whistling, Chopping, Camera tripod, Wire clamping, Self-defense weapon, Axing, Hoeing (gardening), Hooking, Hunting, Peeling, Chiseling, Sawing, Shearing, Entrenching, Bottle/can opening, And more…
SPECIFICATIONS
Material: High strength manganese steel alloy
Shovel Length: 68cm/26.4inch
Shovel Size: 17*13cm/6.3*5.1inch
Net Weight: 1118g/2.46 lb
Gross Weight: 1290g/2.70 lb
Colour: Silver